Frame.  Assess.  Monitor.  Respond.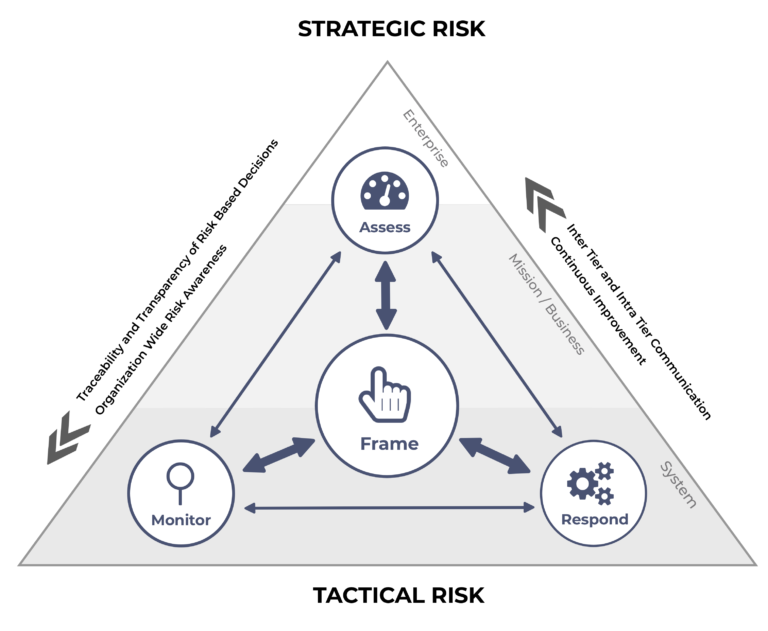 Cyberledger on a foundation of leading industry cybersecurity guidelines such as, NIST Special Publication 800-30 Guide for Conducting Risk Assessment and SP 800-37 Guide for Applying the Risk Management Framework to Federal Information Systems. 
The solution employs a top-down and bottom-up approach that fully integrates risk management into every aspect of the organization and addresses risk-related concerns at:
the enterprise or organization level
the mission and business process level
and other information system  or component level
CYBERLEDGER is used by industry partners and customers as a cyber security(IA) services quality assurance and projects performance tool to:
Identify and report on how well security funds are being spent
Understand current security posture and roadmaps for archiving target security goals
Provide management with a vision, and clear indicator of how well our cybersecurity services are improving security posture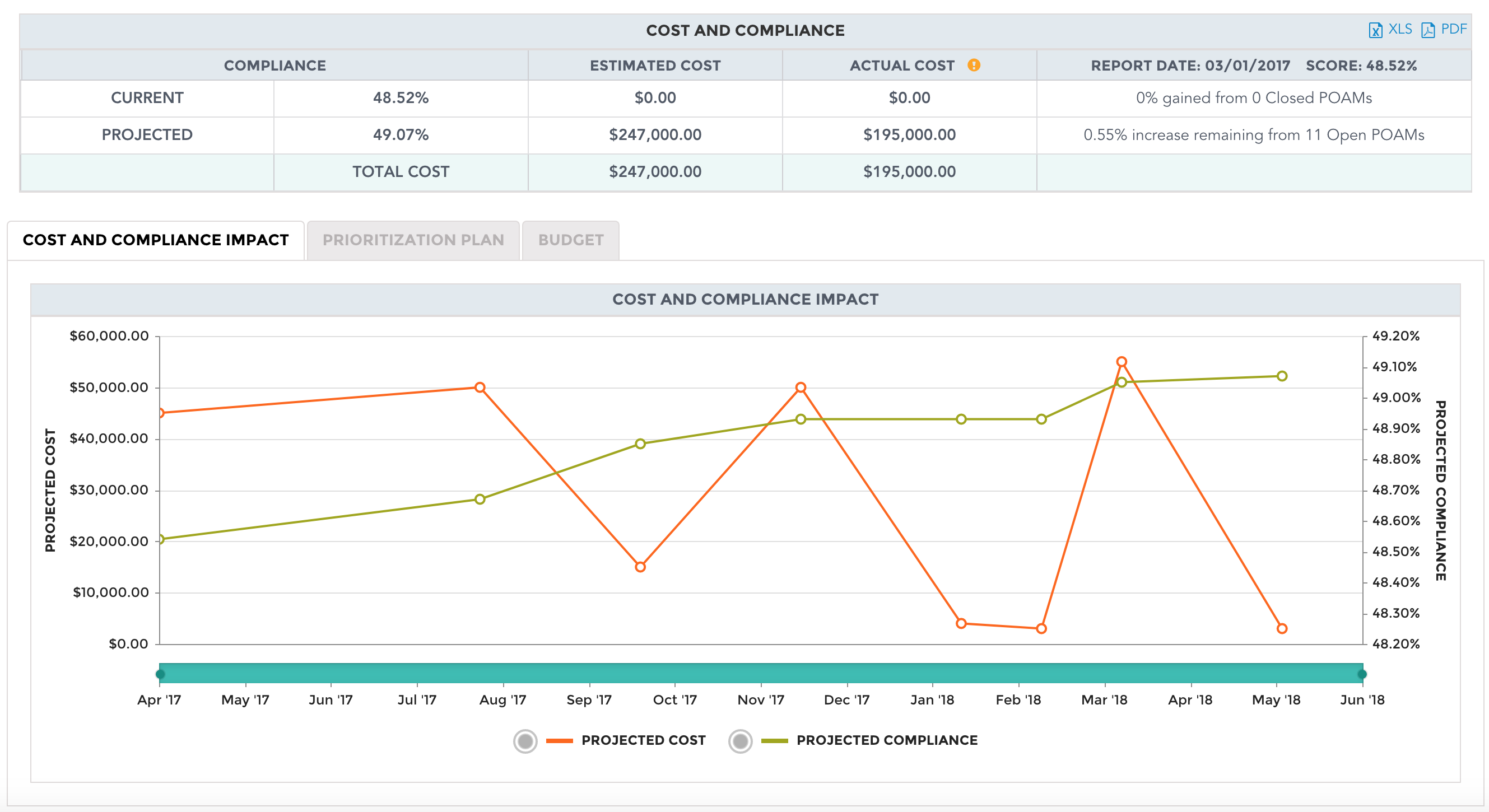 Automate the analysis of risk reduction spending prioritization plans
Calculate cybersecurity costs to close compliance gaps in systems and risk mitigation trends by cost. Saves time and cost to perform manual analysis and cost reconciliation from various cyber, operations, and financial spreadsheets.
Automate CSF Profiles for Reporting
Map internal goals to CSF profiles and track remediation progress to CSF profile improvement targets​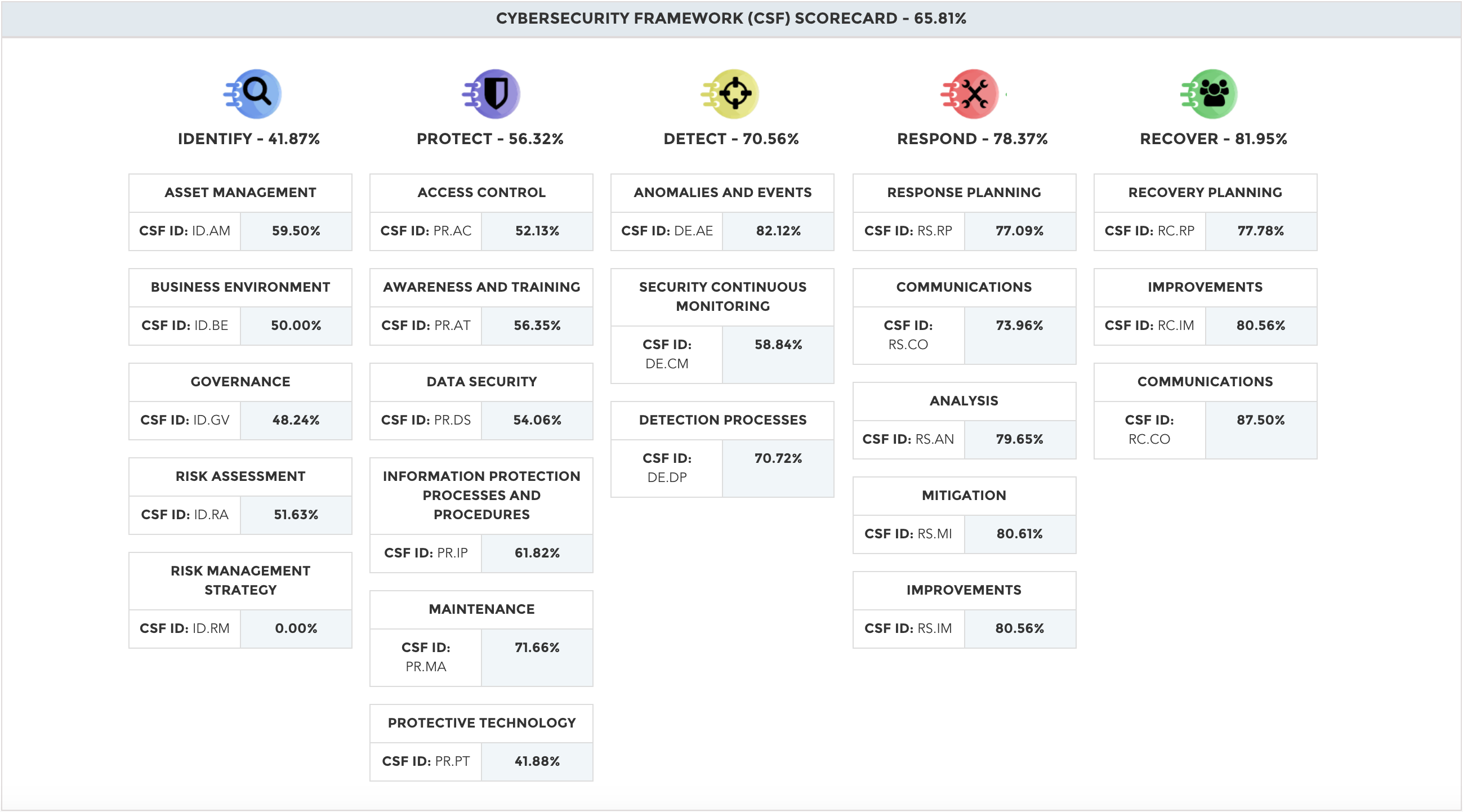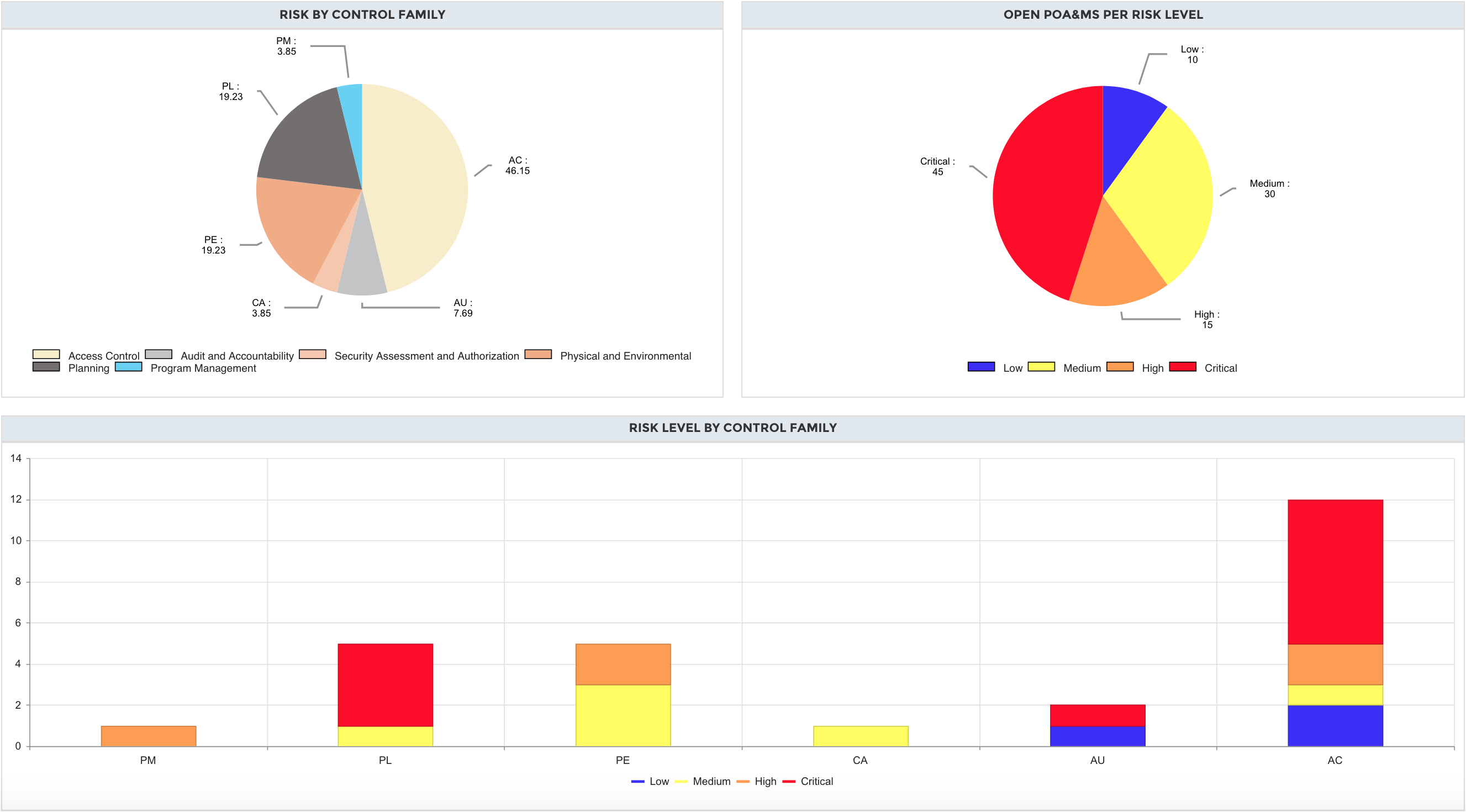 Automate Residual Risk Progress Tracking
Visualizes residual risk POAM activity from security assessment details for each system.​